Our Projects
February 26, 2022 – Veteran Lift Up Event in Buckeye, AZ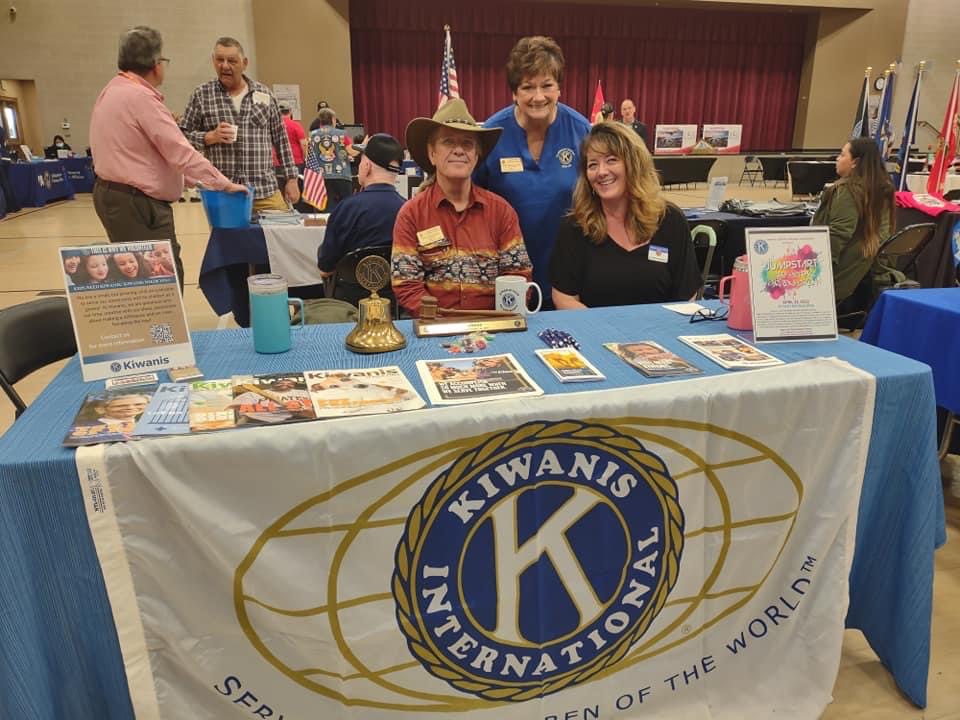 February 22, 2022 – Buckeye Union High School "Steps to Success" Career Fair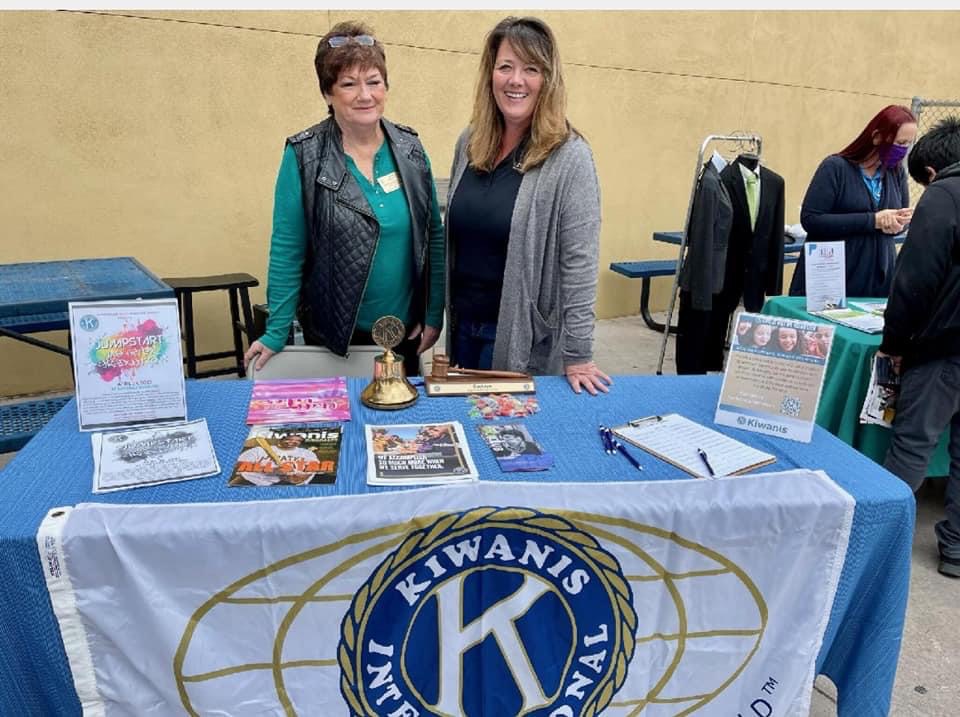 October 30, 2021 – Hickmans Family Farms in Buckeye, AZ
Absolutely wonderful turn out at the Kiwanis Community Garden. We had about 40 Kiwanians, Key Clubbers and Builder's Club Members in attendance. We planted Bok Choy, Cabbage, Onions, Mustard Greens, Lettuce, and much more. Thank you to the Kiwanians of Litchfield and Buckeye along with Kiwanis Governor Tony Gutowski, 1st Donna Gutowski and Vice Governor Mary Skalkoyannis for attending. Special thanks to Western Sky Builder's Club, Verrado High School Key Club, Canyon View High School Key Club and Millennium High School Key Club members! You did a great job! This is indeed a great Day to be a Kiwanian!!! #KidsNeedKiwanis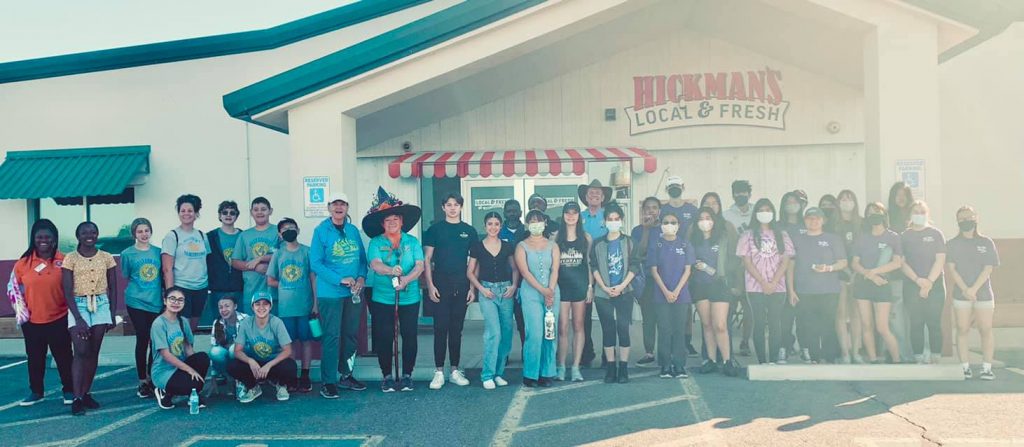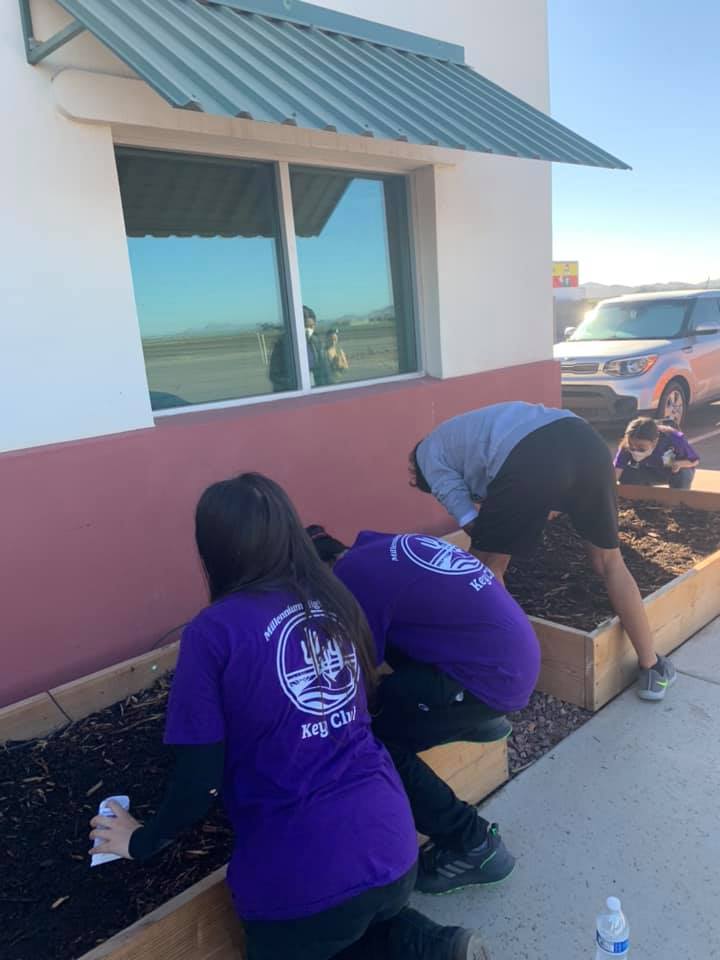 October 30, 2021 – Halloween Carnival On Monroe in Buckeye, AZ
A super fun night at Buckeye's Halloween Carnival in downtown on Monroe Street at the Buckeye Club's "Monster Mash" booth! Goodies & prizes for the kids who drew the lucky lollipop
from the pumpkin including a super nerf gun for the winner. Thanks to Governor Tony Gutowski, 1st Lady Donna Gutowski, and Kiwanians Carren Schmoll and Tim Holloway for hanging out all evening with all the ghosts, goblins, witches, monsters walking the streets of Buckeye all dressed up for Halloween! Of course it's all about the kids!!
Happy Halloween everyone!!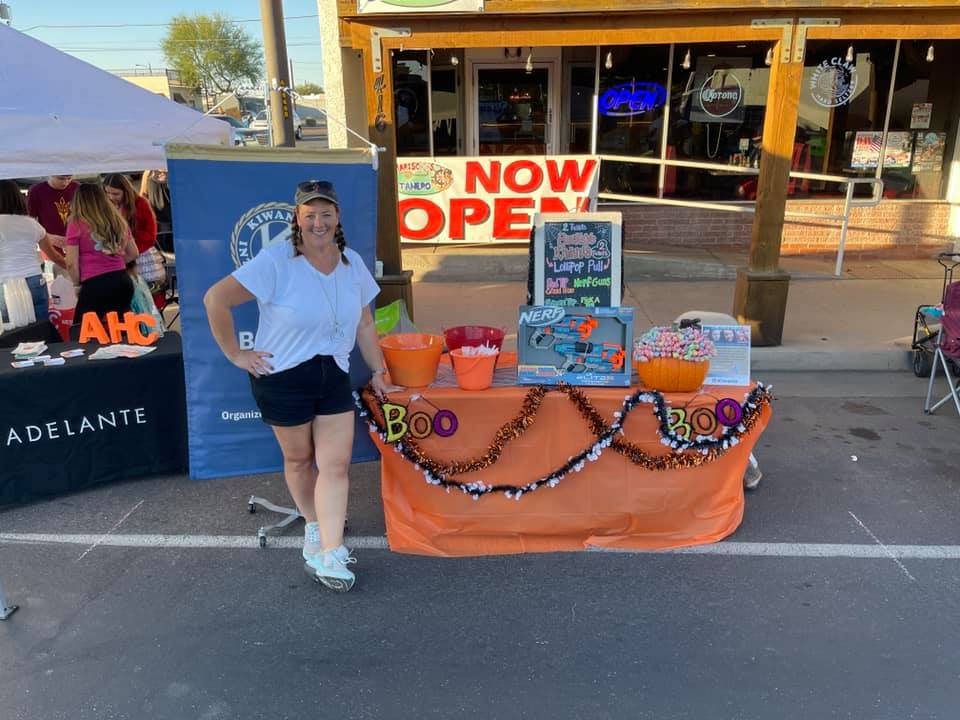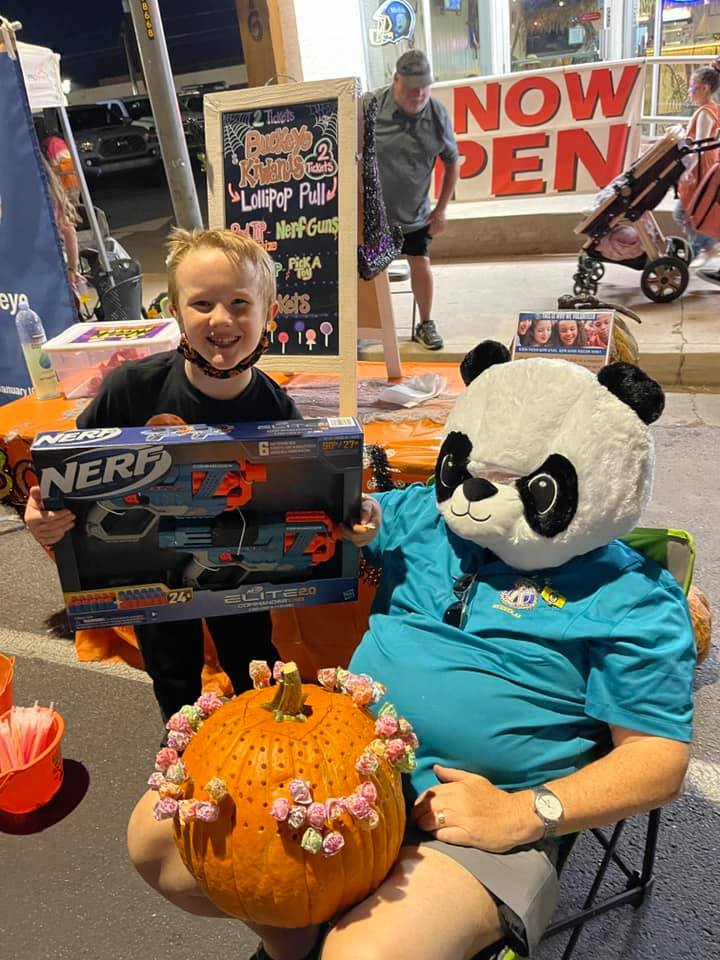 September 25, 2021 – Road Clean Up in Buckeye
Great turn out today as members of the Kiwanis Club of Buckeye with Key Club members and advisors from both of the Verrado and Canyon View High Schools assisted us with cleaning up Van Buren St starting at Verrado Blvd heading west 1 1/3 miles. It was a cool, humid morning, but many trash bags were filled up. Also special thanks to Jorge with the City of Buckeye for being so accommodating and kind. He even got out of his truck with some pickers and helped us out towards the end! Great time had by all. Great time to be a Kiwanian! #KidsNeedKiwanis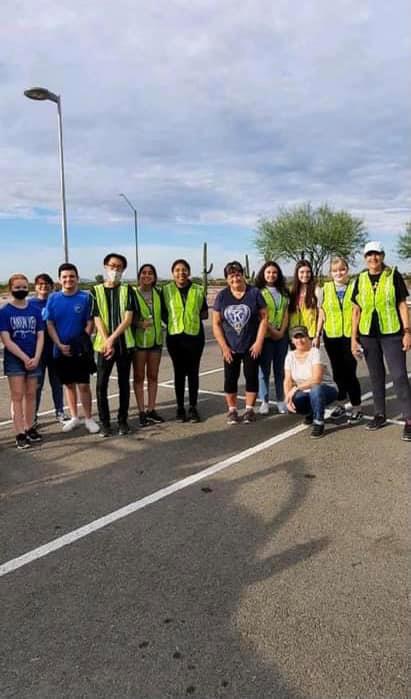 July 3 – Duck Derby – Buckeye (Verrado), AZ
Kiwanis Clubs of Buckeye and Litchfield collaborated and attended the 2nd Annual Meals of Joy Duck Derby in Verrado! It's been a long fun filled hot day. We met people inquiring about the clubs and we had fun sharing the love we have for Kiwanis! Definitely another great day had all around!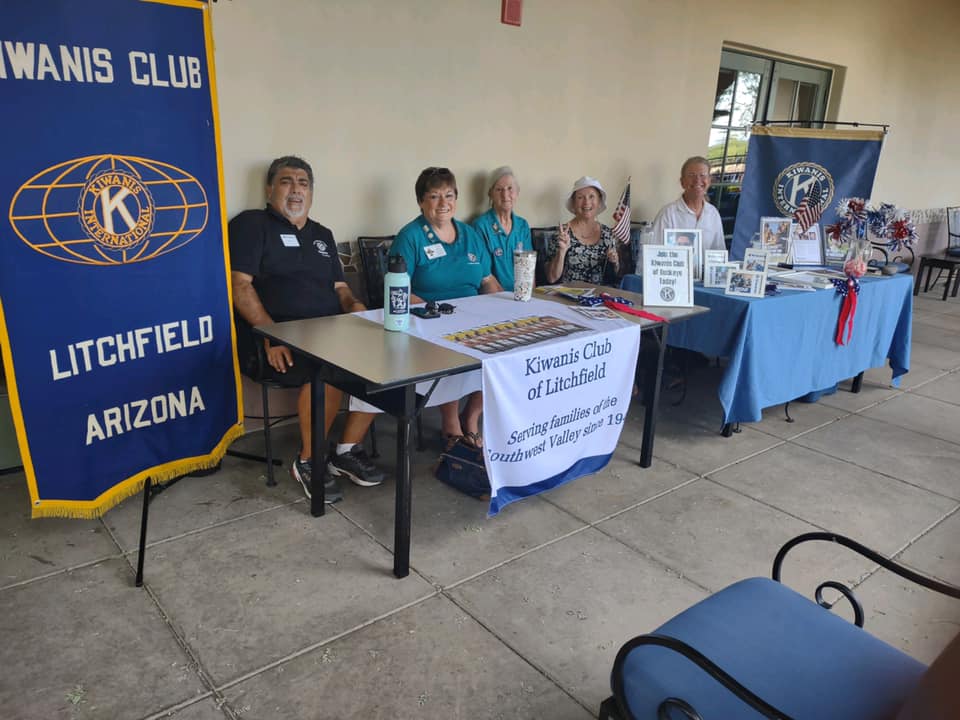 June 3, 2021 – Books In a Bag Program
Kiwanians Tim & Ingrid Holloway went out with the Buckeye Mobile Library representing the Kiwanis Club of Buckeye. They were handing out FREE books to kids to read over the summer. #KidsNeedKiwanis